Automotive Locksmith
Car Lockout
Car Key Extraction
Car Key Replacement
Residential Locksmith
Home Lockout
Home Key Extraction
Home Key Replacement
Business Locksmith
Business Lockout
Business Extraction
Business Key Replacement
OOOOOH NO!!! Now What Am I Going To Do!
They were all staring at me when I was trying to get into my car and noticed my keys still in the ignition and my door is locked. You can just imagine the stress of being locked out of your vehicle, home, or business. But You'll Be Amazed! You Can Be on the Way and Quickly! The Key Man Locksmith can relieve the stress 24/7 in as little as 15 minutes.
You Could Try and Unlock it Yourself. ( Here are the inconvenient steps)
You'll need to find the tools:

You go through the embarrassment of explaining to people that you're locked out of your vehicle and you need to find the right equipment.

You'll spend valuable time: You will fish around for a long time trying to trip the lock. This can also be embarrassing as people stand around and watch you fumble trying to open your door.
If the police show up: You have to explain why you're breaking into this vehicle.
You may damage the door and body: You can easily chip the paint around the door and body.
Or You Can Use Your 5% Discount:
Be sure to place this discount code ULYV in the message. We will be with you in as little as 15 minutes.
Here Are a Few Customers We've Helped With Their Emergencies
We Are Proud to Present the Following Servies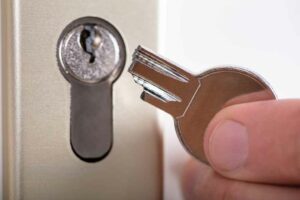 Fast 24/7 emergency locksmith service. When you are locked out of auto, home, or Business, we will be on time, open your lock, extract your broken keys, secure your doors, or anything else you need.
Make and Install Master Key & Locks. If your doors need the same key, we will make your locks use the same key or change the locks so that all doors match the same key.
We Sell and Install High-Security Doors. If your our door can be easily broken into, we will help you change it into a door that thieves will avoid.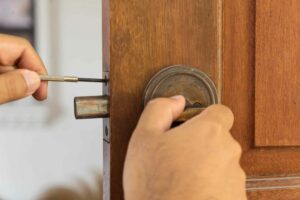 We Sell and Install Dead-Bolt Locks. For security, a dead-bolt lock is better than a latch lock. Dead-bolt locks are built with a sold cylinder instead of a spring-loaded latch. You must use the key on the outside to lock the door.
We Sell Safes and Much More. Keep your precious items from theft, fire, and water.
Act Now
Contact us now for an estimate,
No Obligation